Admissions to Papplewick
The majority of boys enter the school between the ages of six and eight into Year 2 and 3 although older boys do join the school into later year groups.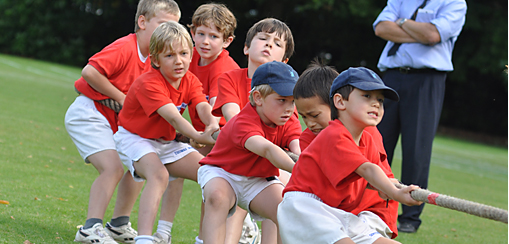 The normal procedure is for parents to arrange to come and see the Headmaster with their son, preferably during term-time when the school is in action. Prior to the appointment, parents are asked to send their son's last end of term report from his current school. The appointment is followed by completion of the registration form (although this may be sent earlier) which should be forwarded to the Registrar, Rebecca Lindley, with the registration fee of £125.
Twelve months before a boy is due to start at Papplewick, prospective parents are asked for the confirmation of entry fee of £750, those not resident in the UK, it is one term's fees boarding fee, receipt of which duly confirms a boy's place. This fee is non refundable ,however it is held as a credit towards a boy's final term's expenses. Each boy is invited to spend a part of a day at Papplewick in the term prior to his admission in order for him to be assessed for placing purposes, and reports are requested from a boy's current school.
PAPPLEWICK PROSPECTUS (downloadable)
Papplewick Information booklet 2021- 2022