Parents of Papplewick
WELCOME
Welcome to Parents of Papplewick or POP as we are more commonly known. Run by a number of parents we are a forum responsible for organising all parent/staff social events such as the MacMillan Coffee Morning, Parent/Staff Disco, Pub Quiz Night, Hog Roast and the end of year Summer Ball. Everyone is welcome to come along to a POP meeting, generate new ideas and help to run or coordinate an event. If you would like to get involved - your level of commitment is down to you and your availability - please email us at pop@papplewick.org.uk and we will get in touch.
2020 and 2021 has been difficult years for everyone and many of POP's popular events had to be cancelled during this time. However, POP has refused to be thrown completely off course by the Coronavirus and during the past year has put on the following events through the wonders of Zoom:
Lent Term 2021
POP Virtual Pub Quiz, 26th February, 2021
The POP Pub Quiz was not able to take place in its usual format this year due to the lockdown. Normally on a February evening, parents would gather in teams at Papplewick to compete for the glory of lifting the coveted Papplewick POP Pub Quiz trophy. Included in the ticket price would be a delicious fish n'chip supper AND a free bar, a highly regarded feature of the evening. However, this year in a creative change of format, the Quiz went virtual and was open to the whole family to join in and not just the parents. Ed Shires was Papplewick's brilliant quiz master for the evening, compèring with his usual élan from the throne room at Buckingham Palace, and asking questions from the absurd to the challenging. By means of digital trickery, specialist teachers made cameo appearances from various improbable locations to bamboozle families with questions from their favourite subject. The evening was a much needed spark of fun in amongst the continual trudge of lockdown and POP is very grateful to Mr Shires and all the teachers who worked so hard to make it such a hilarious evening.
Zoom Wine Tasting Event, 20th November, 2020

POP invited the parents to lift their spirits by transporting them to the sunlit vineyards of France for a special POP Zoom Wine Tasting. What a surprise that so many Papplewick parents answered the call on a rainy November night to get together over a glass of wine and see their fellow parents over the webwaves. J
ustin Howard-Sneyd, a Master of Wine and celebrated winemaker, gave a lecture on his life as a vigneron and the experience of making wine in the Roussillon region in France. Although Justin was virtual, the wine was real with tasting bottles of wine sent out to each household that signed up to the event. Parents were able to toast each other through Zoom while fantasising about running away to cultivate their own vineyard on some warm foreign soil.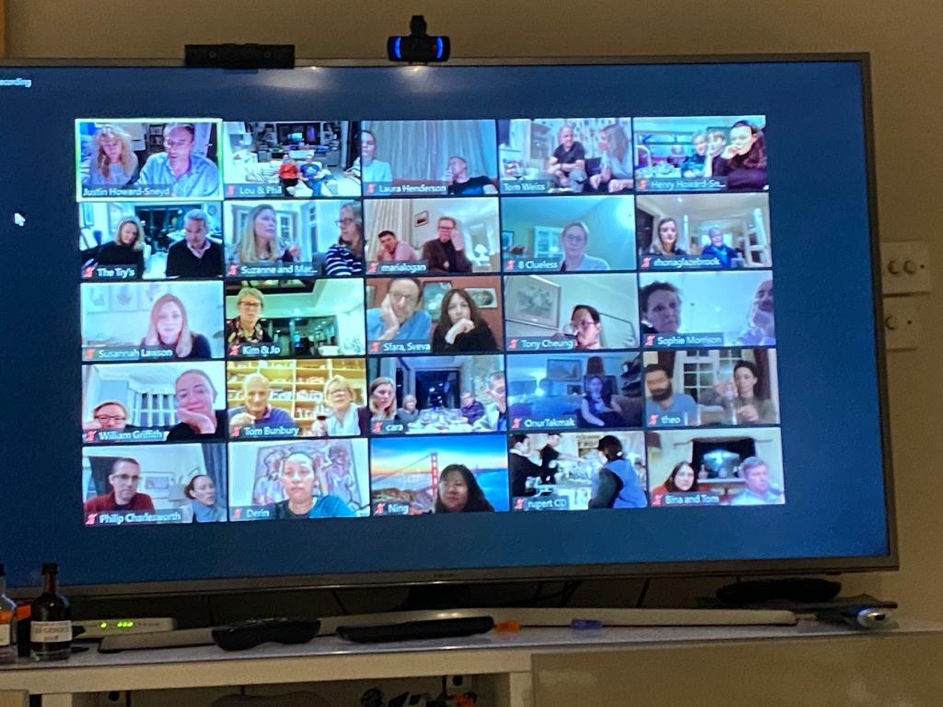 POP Virtual General Knowledge Quiz 10th October, 2020
Brilliantly compèred and put together by a Papplewick parent and Quiz Mistress Supremo, Lesley-Anne Brewis, Papplewick parents were put through their paces with a number of both entertaining and challenging questions, with teams put into Zoom breakout rooms to discuss their enlightening and at times original responses.
POP Years 2 & 3 Zoom MasterChef Cookery Class Wednesday 18th November and Wednesday 25th November 2020
POP offered the Years 2 & 3 boys the chance to become their parents' very own MasterChef. The special Zoom cooking class was taught by a professional chef, Sarah Roberts, and was a great opportunity for Year 2 and 3 boys to don professional chef hats and aprons and cook dinner for their families with other Papplewick families over Zoom. Despite the possibility of total culinary chaos, the results were triumphantly delicious and much enjoyed by the lucky boys' families who tucked into 'Italian Chicken and Potato Tray Bake' and 'Dorset Apple Cake with Mascarpone' for their supper later that evening.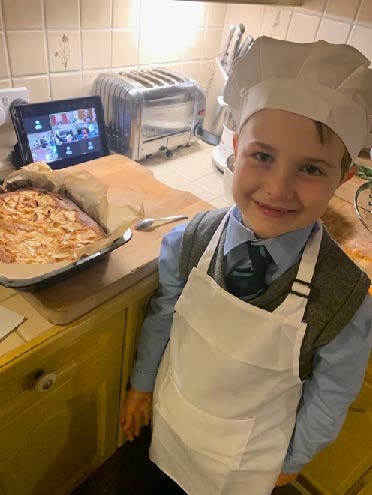 POP Events During More Traditional Times
The pandemic has thrown off course the normal POP events but below are a list and photographs of the past events that POP would normally organise over the school year but have been suspended for due to Covid-19. We are looking forward to their return during the next school year.
Academic Year 2019-2020
Michaelmas Term 2019
MacMillan Coffee Morning - Saturday, 7th September, 2019
A huge thank you to all those who supported our Coffee Morning. Despite being the first weekend back you raised a whopping £1,250 which will pay for over 40 MacMillan nursing hours or three MacMillan grants to help families afflicted by cancer to go on holiday together.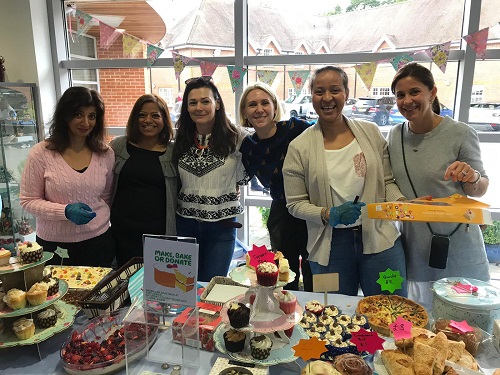 Parent/Staff 80's Disco - Saturday, 9th November
Thank you to all the shy Papplewick parents who searched in their wardrobes and came to the Papplewick 80s disco in costumes ranging from Madonna to a Banana Man Super Hero and made the evening such a hilarious and fun event. 'Nothing is Going to Stop Us Now' as guests moon walked and 'Got Into the Groove' to music spun by our DJ Supremo Ed Shires.
Many of the Papplewick fathers were transformed by their luxurious 80s locks and everyone got into the spirit of the night, teasing up their hair, clipping on shoulder pads and dancing 'All Night Long'. Please view the Papplewick Gallery for more photographs of demure Papplewick parents at the Disco.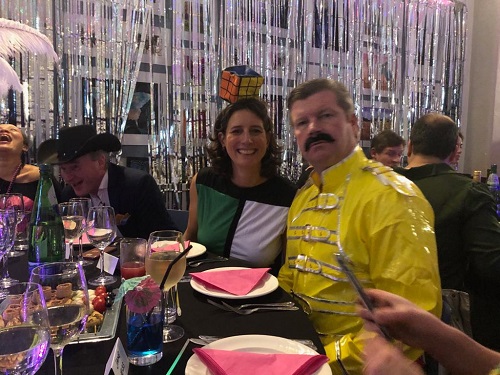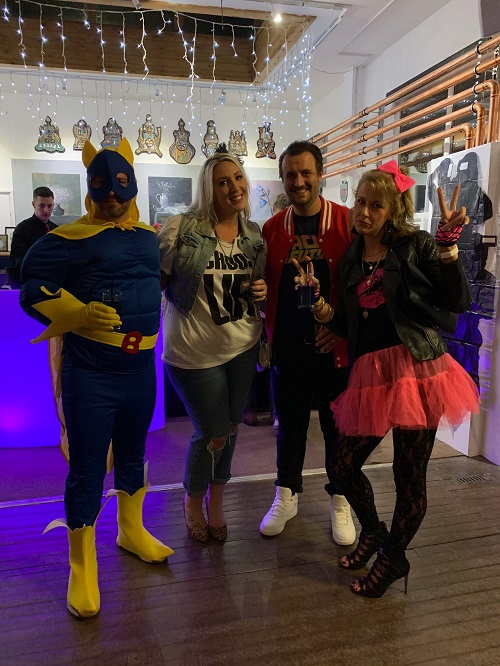 Lent Term 2020
Papplewick Pub Quiz Night - Friday 7th February 2020
Do you know 'Which subatomic particles are found in the nucleus of an atom?', our team didn't have a clue last year but we did know the answer to 'What colour are Mickey Mouse's Shorts?' (red if you are on tenterhooks). There are questions for everyone at the Papplewick Pub Quiz Night so if you are a complete clever-clogs or feel universally challenged, you are still in with a chance to lift the coveted Papplewick Pub Quiz trophy. This year was an hilarious evening enjoyed by all. Included in the ticket price was a delicious fish 'n' chips supper AND a free bar, a highly regarded feature of the evening. Well done to all the teams who entered and a special thank you to our quiz master dream team, Harry Paxo Paget and Ed Bamber Shires.
Summer Term
The following summer events were postponed in 2020 and 2021 but we are keeping our fingers crossed that it will be possible to hold them in the summer of 2022.
Hog Roast
The Hog Roast for the boys is one of the most wildly anticipated and popular events in the school calendar. The sun miraculously always appears to shine and there is lots of fun for the children including but not limited to, Land Zorbs, Laser Quest and the Bungee Run as well as Popcorn, ice creams and candy floss. Every member of the family is included, there is even a Papplewick Dog Show to enable the family pooch to sashay around the show ring. For the adults we have afternoon tea, the hamper raffle and a couple of cricket matches to watch.
There is a sumptuous barbecue lunch, with the eponymous Hog, burgers, vegan sausages and delicious salads. Gates open at 12 noon and things start to close around 4pm.
Summer Ball
The hottest ticket in town is the Papplewick Summer Ball, a black-tie event allowing everyone to dress up and celebrate the end of the school year with a flourish. The evening kicks off with a Prosecco and canapés on the Bursar's Lawn followed by a three course meal and lots of dancing. The marquee opens at 7.00pm and carriages are at midnight. If conditions allow, we are hoping to hold the 2021 Summer Ball this year. If the ball is held this year, we will ensure that it will be an even more memorable and sparkling event than previous years, to celebrate Papplewick finally getting together and revelling in each other's company.
Please come back to this page as we'll update it with the latest info of what's going on.